Ok I promise this is it
well it has to be because I'm out of engines :P
This one is pretty much a stock #4561 set - I'll probably leave it as is for the time being just so that I can represent some stock stuff too... and I kind of like the simplicity of it
Only real mod being the 2nd engine (yeah it's powered too).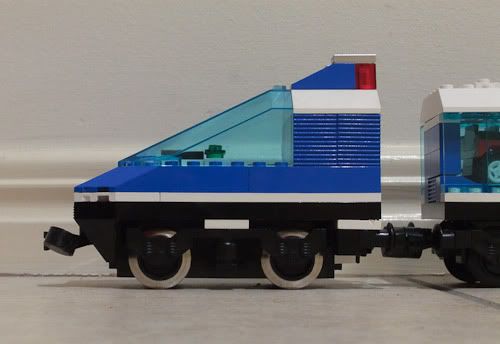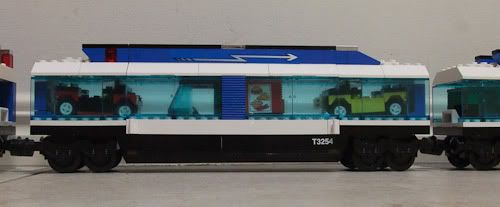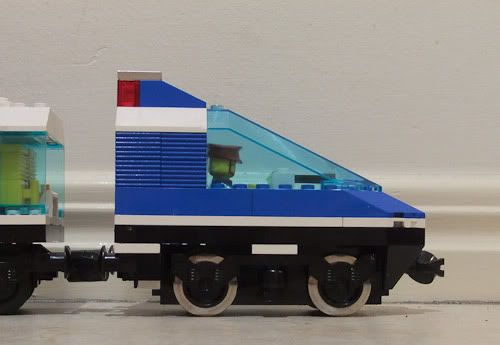 Only thing I don't like is that the windows on the carriages are pretty messed up
but it's not a super common colour (trans-light blue) and pretty exxy to replace the ~40 window pieces in the set. They are waaaayyy beyond buffing it out.
Matt

mattman

Sheep Dog





Number of posts

: 60


Registration date :

2011-06-03



all i can say re-build lol.

I didn't like this train when it was first out its like Lego didn't try at designing it just put some bricks to getter and make a train LOL.
Matt, I think that the best part of that train was the motor.



brickie

Forum Administrator





Number of posts

: 565


Location

: Logan City


Registration date :

2011-02-23



It's simple - and not particularly realistic, but for some reason I like it. I certainly get why train people wouldn't like it though :P

At least it's a design where the engines aren't terribly integrated so if I really get to dislike it I can repurpose them easily enough while still keeping it built. Given I had to custom order some of the parts (it has several unique/unique colour parts) I'm not really keen on ripping it apart 2 days after building the second engine :P

mattman

Sheep Dog





Number of posts

: 60


Registration date :

2011-06-03



Well the set was meant to be a futuristic train right? And it was back in the days where detail in LEGO didn't matter, it was more about representing something and using your imagination for the rest.
This isn't a set I own, but I think it's an alright train set. (Came with a lot of track too!)
---
Permissions in this forum:
You
cannot
reply to topics in this forum